| | |
| --- | --- |
| Integrate with Intercom and create SMS conversations | |
Many ProTexting clients also use Intercom, a leading platform for engaging with customers with tools for live chat and messaging. Connecting ProTexting's SMS text messaging features with Intercom's customer support capabilities can enhance both platforms. ProTexting now makes it easy to integrate with Intercom.
It's simple to connect your ProTexting account to Intercom. The setup is quick and simple from your ProTexting dashboard. Just log into your account, search under My Apps and click on Intercom. You will be provided with instructions to connect the accounts.
Connect your Intercom account to ProTexting, it's easy and quick setup.
All incoming SMS and MMS text messages, photos and videos will be forwarded to Intercom.
A conversation will be created for new contacts or message will be added to an existing conversation, if contact already exists in Intercom.
You can easily reply to SMS conversations from Intercom. Messages are sent via ProTexting, covering over 200 countries and direct connection with all USA major carriers.
Contacts can be synced to ProTexting and you will be able to send Group SMS or MMS Campaigns.
All new accounts will be assigned free Toll-Free SMS number.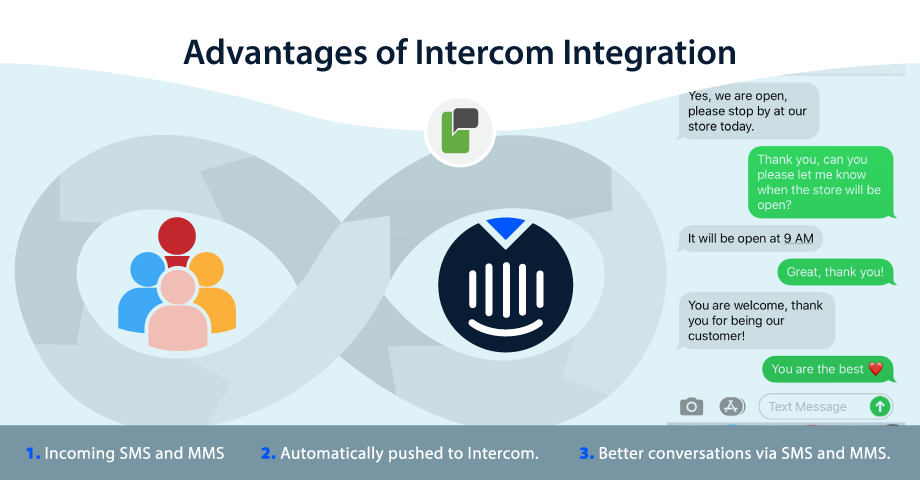 Advantages of Intercom Integration
There are several ways that you can benefit by connecting ProTexting with Intercom. You can receive messages from over 200 countries with direct connections with all major US carriers.
Get all incoming SMS and MMS messages forwarded to Intercom. You will then be able to manage your messages from your Intercom account.
Intercom has many tools to help you engage with customers in context, where it's most convenient for them. When you integrate SMS with messaging and chatbots, you can provide support to customers more efficiently.
Reach more customers with text messaging. As people take their smartphones everywhere, text messaging is often their preferred form of communication. You can now connect customers to your Intercom tools for faster and more targeted service.
Intercom specializes in helping businesses connect with customers and prospects from a unified platform. Different channels such as email, live chat, and CRM can be brought together. When you add ProTexting's many SMS apps and services, it provides even more ways to engage.
All new ProTexting accounts are assigned a toll-free SMS number. Businesses that already have a toll-free number can use their existing number to send and receive texts.
Why ProTexting?
Integration with popular apps such as Intercom is only one of the reasons so many clients in diverse industries choose ProTexting. The following are just some of the features and benefits all clients get.
You can send messages immediately or schedule them to be sent later. You can also set up an autoresponder series to be sent daily, weekly, or whenever you choose.
Text message marketing is the fastest and most reliable way to reach your audience. Text message open rates are near 98%, as opposed to around 20% for emails.
Most recipients open texts within seconds of receiving them, making it ideal for timely offers and reminding customers of appointments.
Send images and videos via MMS messaging.
Businesses in many industries can leverage text message marketing, including retail stores, restaurants, spas, medical practices, and e-commerce sites. It's also effective for organizations such as nonprofits, churches, and schools to communicate with members, volunteers, and donors.
A large and growing selection of apps and features help you engage with your audience. Run polls and contests. Get signups from your website. Create SMS autoresponders for recurring messages. Detailed analytics for all campaigns. Intercom integration is just one of many ProTexting benefits.
In addition, you can integrate with other popular platforms and services, such as Hubspot, Zapier, Shopify, Amazon Sellers, etc. By doing so, your sales and marketing platforms can be connected with ProTexting. Messaging and data will be synced among platforms and it will save you a lot of time by running some of tasks on autopilot.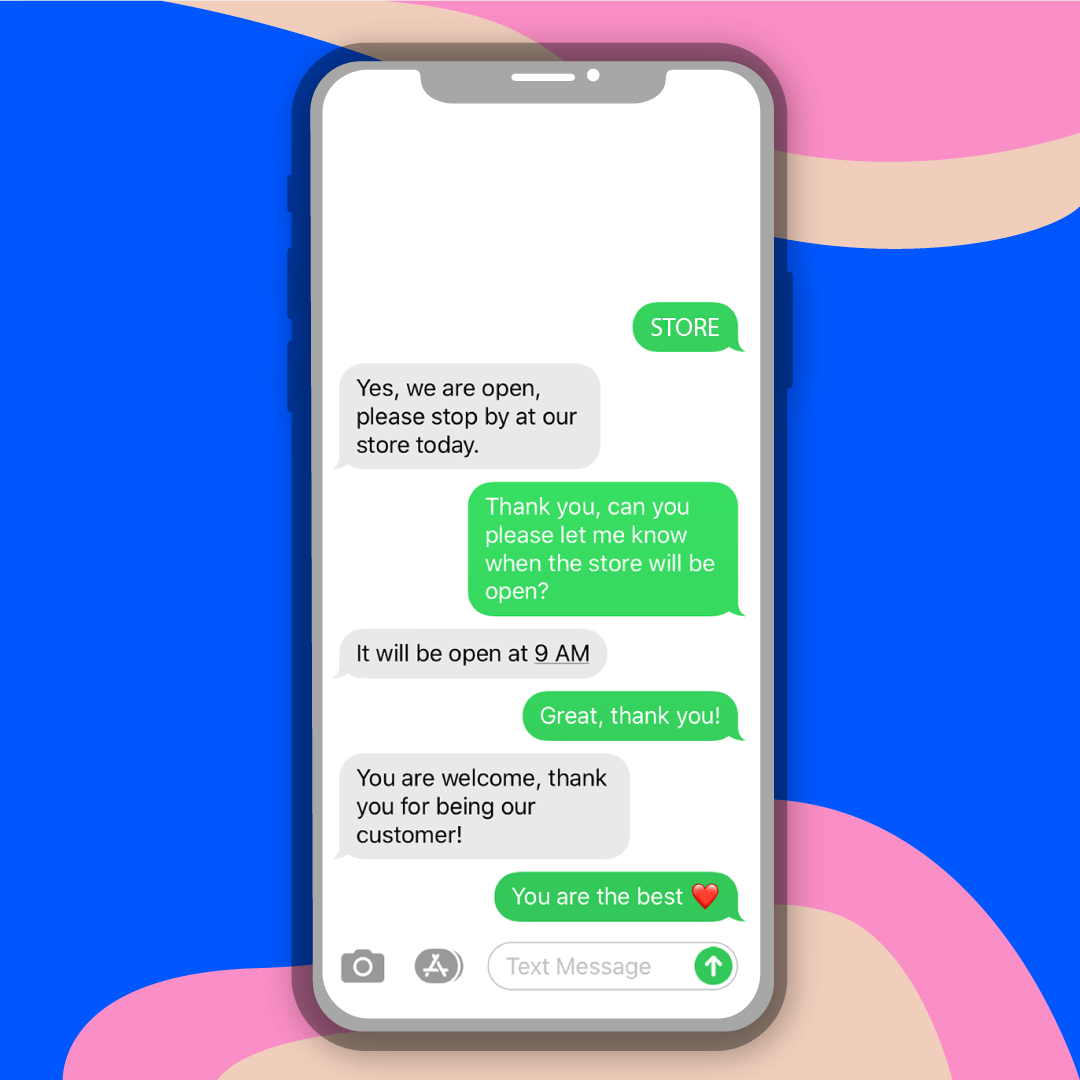 * no commitments, risk-free, instant access