| | |
| --- | --- |
| Amazon Sellers Integration, Better Manage Your Messaging | |
Professional Messaging Can Boost Your Amazon Business
Connect with your customers via 1 dashboard.

SIGN UP TODAY or Schedule FREE DEMO
Messaging is getting consistently more popular with just about everybody, including your Amazon customers. Think of how convenient it would be to be able to communicate with someone via easy to manage messaging center. The messaging platform has many uses but, until recently, hasn't been widely used by e-commerce sellers. With our Amazon integration, you gain several key advantages.
You can pull all messages from your customer in ProTexting and manage them seamlessly and quickly.
Easily handle any issues with customers by quickly replying from the Amazon Dashboard messaging center in ProTexting.
Our system syncs customer data across all your selling channels and messaging is done easily and more efficiently.
Your customers can send order ID via SMS or screenshot via MMS. Our new machine learning technology can recognize the Amazon order ID in MMS and trigger the auto-reply message flows for better customer service.
Fast way to confirm that customers received their orders and follow up if there are issues with the orders.
Easily resolve order issues, manage returns and provide excellent customer service via the all-in-one messaging platform.
With customer's permission, you can send only compliant and messages that follow Amazon terms and conditions. No spam or marketing messages are allowed.
2-way messaging via ProTexting's inbox "Conversation" module or the ProTexting mobile apps.
ProTexting Amazon integration will help e-commerce sellers communicate better with customers. You'll no longer be limited to sending messages via different platforms. All your e-commerce messaging will be managed via ProTexting's platform.
Amazon Starter
Amazon Integration Instant access to a
Short Code FREE Inbound messages MMS enabled Name Capture Birthday Wishes
Amazon Experienced
Amazon Integration Instant access to a
Short Code FREE Inbound messages MMS enabled Name and Birthday Capture Birthday Wishes
Amazon Pro
Amazon Integration Instant access to a
Short Code FREE Inbound messages MMS enabled Name, Birthday, Custom Field Capture Drip Campaigns Birthday Wishes
"Amazon Integration" APP included FREE $49/mo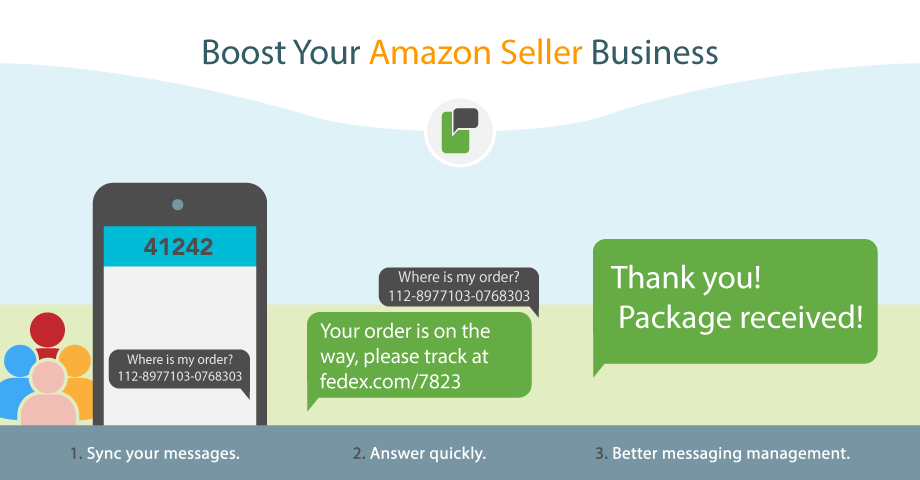 * no commitments, risk-free, instant access