In response to our many clients who use HubSpot's marketing services, ProTexting now offers integration with HubSpot. It's now possible to send an SMS directly from any HubSpot workflow. This is a free app for all ProTexting customers.
It's an amazing tool for SMS marketing and communication. Now, with ProTexting, HubSpot clients can send SMS to over 200 countries. ProTexting provides instant access to Toll-Free SMS Numbers and support for Short Codes (to be transferred or newly provisioned), 10DLC and local numbers.
Integration with HubSpot will allow you to:
Send SMS from any HubSpot workflow. Available actions: "ProTexting SMS Marketing".
Sync contacts to ProTexting and send SMS and MMS campaigns later to boost engagement. Syncing is done automatically every time you add new contacts in HubSpot.
HubSpot can work with all ProTexting features – integrations with Shopify, Amazon messaging, Zapier flows, MailChimp emails, Google calendars to send reminders, etc.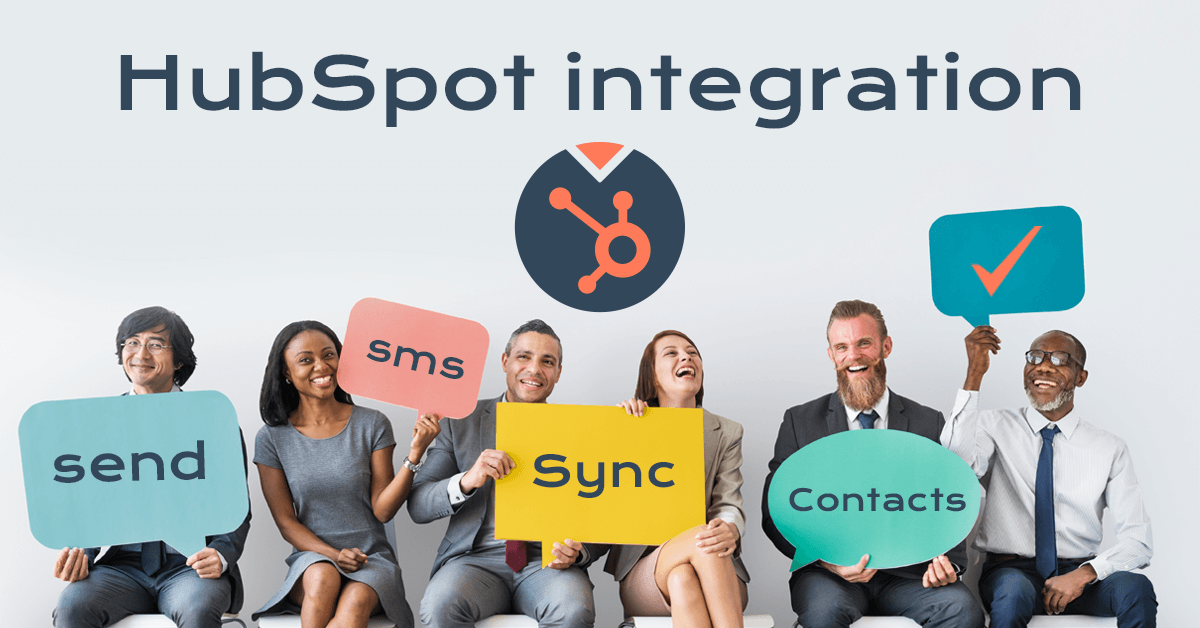 Send Text Messages Directly From HubSpot
More and more businesses are tapping into the many useful features of HubSpot, one of the leading services for marketing and CRM (customer relationship management). At the same time, mobile marketing is expanding as one of the best ways to connect with customers. Our new HubSpot SMS Integration lets users easily combine the advantages of HubSpot and SMS marketing.
HubSpot SMS Integration is an amazing tool that will provide our clients with many benefits. ProTexting and HubSpot users can send SMS messages to over 200 countries. ProTexting provides instant access to Toll-Free SMS Numbers and support for Short Codes (to be transferred or newly provisioned), 10DLC, and local numbers. The following are some additional benefits of HubSpot SMS Integration.
Send messages from HubSpot workflows. HubSpot lets users create workflows, where all related content on a topic can be accessed on a single platform. Workflows are often used to automate tasks such as emails. Now, you can also send an SMS message from any workflow via ProTexting.
You can send text messages from HubSpot for purposes such as lead qualification, appointment reminders, contests, creating new tasks, and more. Within a HubSpot workflow, you can set up automated responses for SMS or MMS messages just as you can with email. For example, you can arrange for texts to be sent when someone fills out a form, a support ticket, or makes an appointment.
Send individual or bulk messages. Both can be useful for different purposes. Send messages manually when they need to be highly personalized. Bulk text messages can be sent within workflows. These are good for general messages such as adding new contacts, sending forms, confirming registrations for an event, and other more general purposes.
HubSpot SMS Integration makes it simple to automate SMS marketing and send the appropriate messages to recipients. For example, you can send out messages targeted to prospects based on where they are in the customer journey.
Makes it easier to keep track of subscribers as well as unsubscribes, ensuring that you only contact people who want to hear from you.
HubSpot works with all ProTexting integrations such as Shopify, Amazon, Zapier, Mailchimp, Google Calendar, and many others.
How to Get Started With HubSpot Message Integration
To integrate SMS messaging with HubSpot, you only need two things: an account with ProTexting and a HubSpot account. The app to integrate with HubSpot is included with all ProTexting plans. You will just need to activate it FREE. The actual integration process can be completed in a few seconds. Just authorize HubSpot within your ProTexting and you will be all set!
Integrating your SMS and MMS campaigns with HubSpot is one of the many ways you can engage with your audience with ProTexting. If you use HubSpot, you'll find it convenient to be able to manage your mobile and other marketing campaigns from a single platform.