You can now easily add more users to your account. The Additional Users app is useful for any business that wants to give more employees or team members the ability to manage SMS accounts.
How Businesses Can Use the Additional Users App
With the Additional Users feature, you can easily set permissions and allow team members to access accounts and make adjustments as needed. There are several advantages to this. It allows you to work smoothly with remote employees. You can add members from any location who can access accounts. Even for physical businesses where everyone works in one space, it's convenient to be able to give multiple employees access to SMS accounts.
How Additional Users Works
It's simple to use this feature and add additional users.
The master user creates the additional accounts and sends passwords for every new user they want to add. The process uses captcha to ensure security. Passwords are randomly generated, as temp passwords, and new user will be able to change once they create the account.
New users are given their own numbers, which can be TFN (toll-free numbers), 10DLC or long codes. If the user is ever removed from the account, this number is returned to the master account.
New accounts can be set up quickly and easily in under one minute.
Every user must have their own number. Numbers cannot be shared by users.
New users will have access to all the apps available to the master account.
Credits and keywords are shared. Credits can be limited for each account to give ability to control specific accounts. This way, you will not run into a situation where one or more accounts overspend their budget.
Billing is managed by the master account and it is conveniently centralized. Having one monthly bill will make management of accounts and spending tracking easier.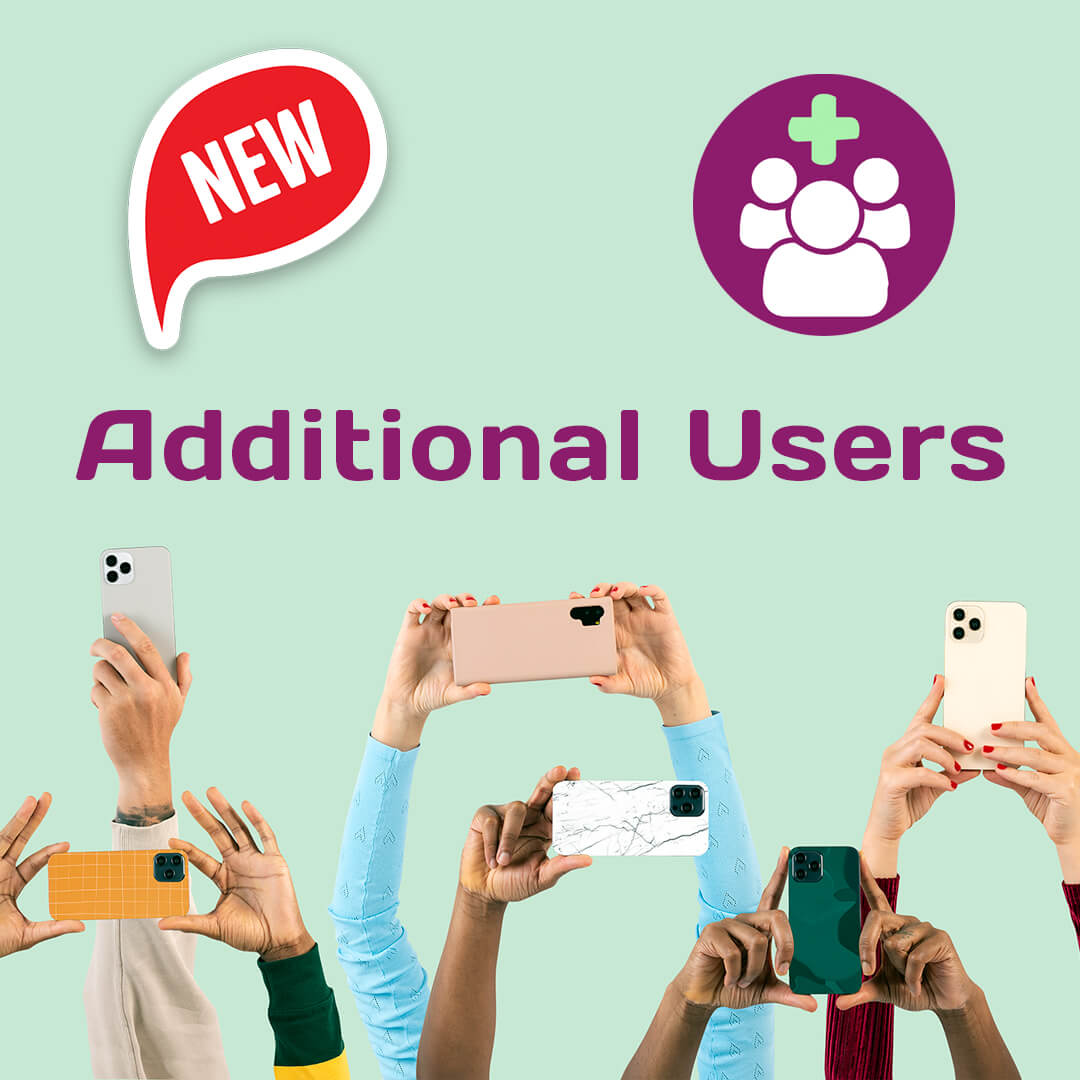 Additional users will be useful for any business with multiple employees who need to access SMS accounts. It's especially helpful for businesses that have multiple locations or that have employees who work remotely. As new users can work with all features of the master account, they can boost mobile campaigns in many ways, including:
You can send messages immediately or schedule them to be sent later. You can also set up an autoresponder series to be sent daily, weekly, or whenever you choose.
2-way Inbox Messaging. Reply on the go and keep the conversations active.
Custom Field Capture
Forward all incoming text messages to emails or mobile phones
Social Media Integration
Web Sign-up Tools
SMS keywords for call to actions such as: text to join, text for info, voting, surveys, etc.
These are just a few of the apps and features that all users can manage. Additional Users is a free app for all ProTexting clients.
* no commitments, risk-free, instant access