| | |
| --- | --- |
| API - Short Codes and Long Numbers Management | |
ProTexting's text messaging RESTful API allows clients to manage their short codes and long numbers easily.
Here are some of the main features:
List Numbers
View Numbers
Create Numbers
Delete Numbers
Using Short Codes and Long Numbers
Both short codes and long numbers are useful for different purposes. The Short Code & Long Numbers Management API helps you get the most from both types of codes. They each have their advantages and it's convenient to be able to manage both.
Short codes are convenient because they are easy for your customers to remember (as in "Text KEYWORD to 12345). You can send large numbers of messages in seconds using short codes so they are perfect for reaching lots of contacts quickly. They work well for campaigns such as Text to Vote polls or Text to Win contests.
Long codes or long numbers have the advantage of being familiar with 10-digit numbers that help you brand your business. They can be useful for providing customer service via SMS, internal communications, and any time you'd prefer to keep a consistent number for your business.
ProTexting also offers many other text message API apps that you can also use, such as Messaging via Long Code, SMS Keyword Management, API Inbox, and many others. These tools allow you to create and manage all types of campaigns.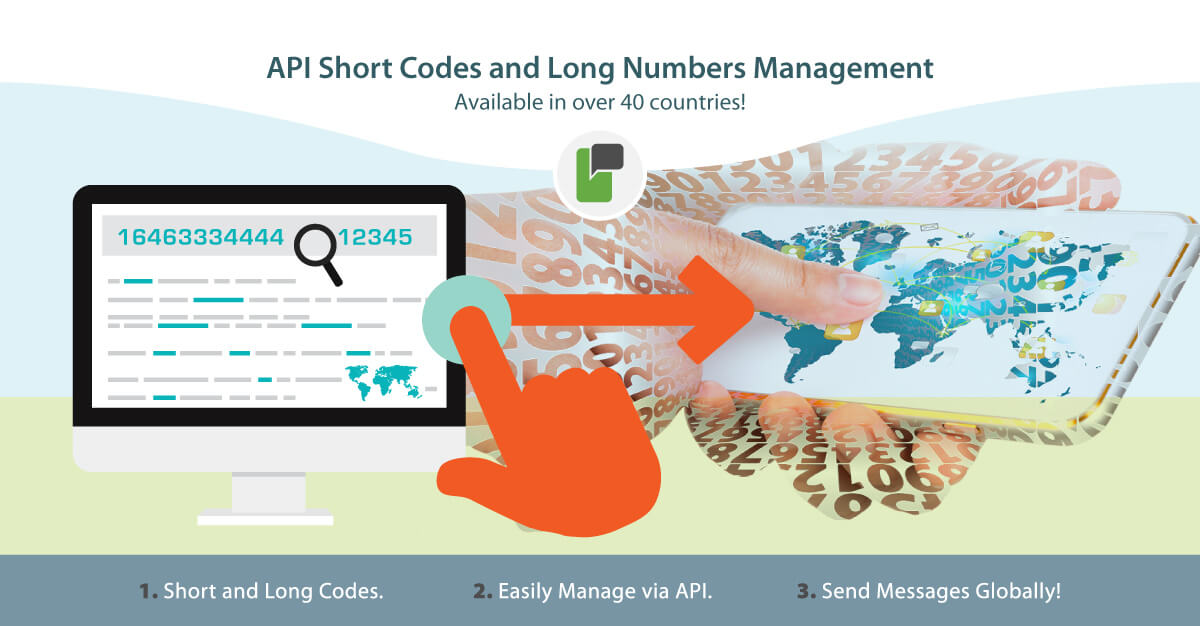 * no commitments, risk-free, instant access