| | |
| --- | --- |
| Multi User Sub-Accounts Logins and Permissions | |
You may need multiple people and departments to manage different aspects of text message campaigns. Providing access to multi-users is ideal for large businesses and organizations, as well as for team managers who need to oversee various functions. This capability allows for different levels of access and permission given to people as needed.
How to manage different access for your Text Message Marketing Campaigns:
Text message marketing offers more capabilities all the time, letting businesses engage with their customers in many ways, including SMS polls, text contests, text message appointment reminders, mobile coupons, and much more. With so many possibilities, you may need multiple people and departments running different campaigns. That's why assigning multi-user sub-accounts with distinct logins and permissions is so helpful.
Which Industries Can Benefit From Multi-user Log-ins?
There are many reasons you may need to assign different levels of access to SMS campaigns. This can be useful in industries such as:
Real Estate - Agents covering different areas or types of property require their own access.
Insurance - Customers with different types of policies such as home, life, auto, etc. require different campaigns.
Sales - You may need campaigns for various types of customers or prospects at different stages of your sales funnel.
Agencies - Advertising, public relations, SEO, and other agencies often have many departments dealing with different audiences.
Organizations - If you have a non-profit, think tank, or any type of organization, you may have different departments working with donors, volunteers, media outreach, and other activities.
E-commerce - If you sell on Amazon, you can take advantage of Amazon Sellers Integration, which lets you integrate Amazon selling with SMS messaging. You may also need to segment campaigns for different products and audiences, which you can do with multi-user sub-accounts.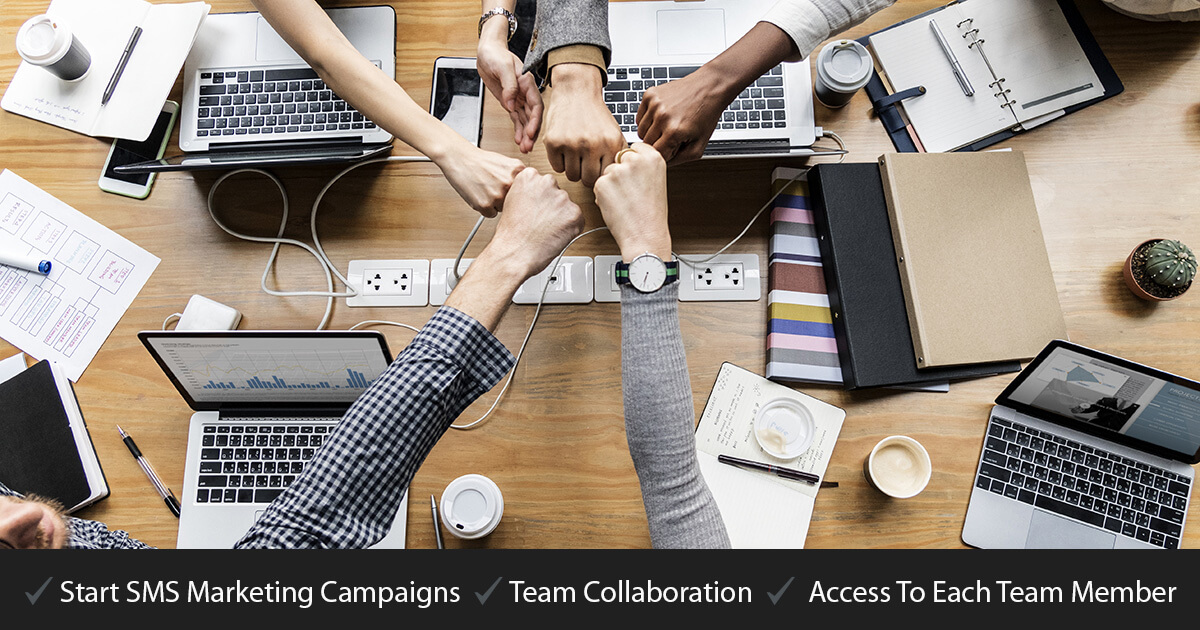 Different levels of access can be assigned for areas such as campaign management, billing, analytics, and other functions. Resources and credits can be easily shared while each team member has their own access.
For smaller businesses, it may be enough to have one login and the same access and permissions for all users. This isn't always the case if you have a business or organization with many levels, departments, or types of customers. As a business grows or expands, multi-user sub-accounts, logins, and permissions become quite useful.
Multi-user logins and permissions let you have complete control over your campaigns, allowing you to assign distinct logins and permissions to as many users as needed. This keeps your campaigns more organized and secure.