| | |
| --- | --- |
| Mobile SMS Barcode and QR Codes | |
When you create your mobile keywords, within the ProTexting account, a QR code is automatically generated for all keywords. This feature allows clients and subscribers to scan your QR code integrated with each of the text message keywords, and join your list, vote, receive a mobile coupon or enter a mobile contest. With popularity of QR codes approaching wide spread acceptance, you will easily have access to QR codes to promote your SMS marketing campaign.
The way it works is when clients scan your QR code the phone opens the text editor pre-populates the short code and the keyword automatically, and at that time the subscriber must only hit "send" to complete the process. By letting clients scan your QR code you eliminate spelling mistakes on the keyword and short code side. QR codes are an excellent addition to your print or online ads.
A popular alternative use is placing a QR code on billboards so subscribers can scan them on the go. Any keyword interaction you create through ProTexting has a specific QR code auto-generated for it. All you have to do is activate the QR code app from the ProTexting marketplace. It is FREE and it will serve an important role in your mobile marketing initiative.
Using ProTexting' QR Generator (it is a separate app from the keyword QR Generator), you will be able to create QR codes for any of the following actions:
Easily create SMS Barcodes (1D and 2D QR) for Coupon Codes and send them via SMS Marketing Campaigns. For each group of unique SMS coupon codes you will be able to create barcodes. This will make the process of scanning coupon codes super easy! Best if your business is utilizing POS or mobile phone scanners.
Send SMS
Click to a website, blog or campaign URL
Text info
Dial a number
Send an email
Contact info
GEO Location
Event details
1D and 2D QR Barcodes generated for SMS Coupon Codes
View ALL features here »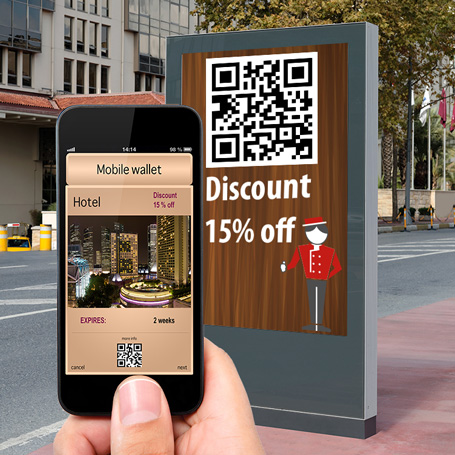 * no commitments, risk-free, instant access