Questions? We have answers.
Valid Amazon Order SMS Auto-Reply, following an Initial Keyword Text-In
You can create customized auto-response messages for valid Amazon orders based on the initial keyword that customers text in order to participate.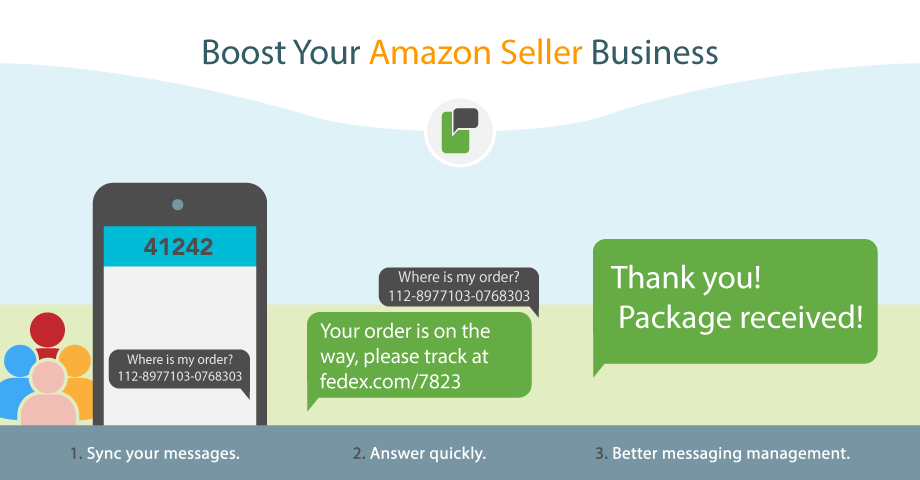 If you are using multiple keywords for your Amazon campaign, the auto-response message for valid Amazon orders does not need to be generic for all keywords. You can now create a unique response for each keyword in your Amazon Campaign.
Here's how it works:
The customer text in the keyword.
The customer receives an automated text response (prompting to text the Amazon Order ID).
The customer replies back with the Amazon Order ID.
The Amazon Order ID is validated and if it's valid and the Amazon Auto-Reply for the keyword is set, then the AR for the keyword is sent back.
IMPORTANT:
The main keyword should be attached to the Amazon app (a.k.a amazon keyword).
From the Amazon Auto-Reply Messages page, there is an option to 'Set Auto-Reply by Keyword' (only the Amazon keywords will be listed in the pop-up).
When the Amazon keyword is removed from the app the Auto-Reply Message for the Keyword is deleted.
Amazon Auto-Reply by keyword conflicts with the flow for the "Auto-Reply Messages Based on Amazon Order Status".
If there is at least one active AR from "Auto-Reply Messages Based on Amazon Order Status" then the ARs for the "Valid Orders" case are deactivated (default & per keyword).
How to setup Amazon Seller Text Messaging Funnel for Reviews and Sales
How to setup Zapier to verify orders for Amazon Seller Integration App
Total votes:

0
0
Related text messaging apps
---
Feedback
Please share your feedback with us so we can improve our "Learning Center"