| | |
| --- | --- |
| SMS Marketing for E-commerce and Online Businesses | |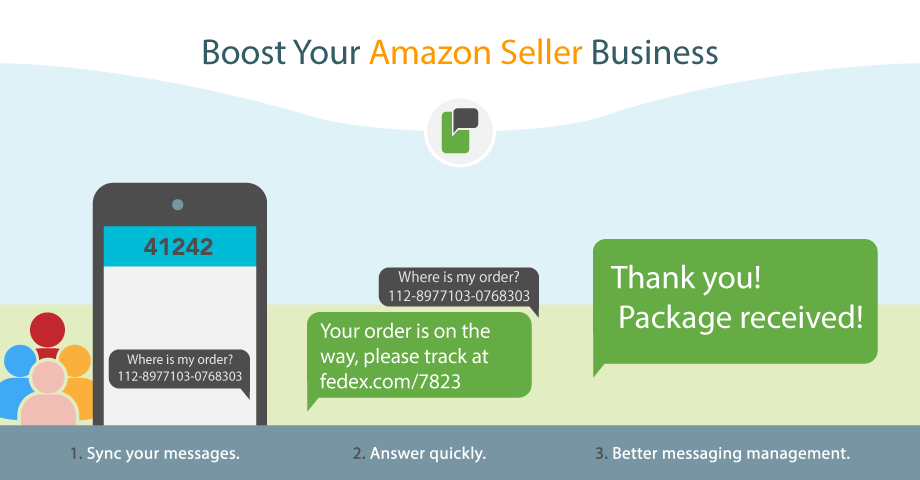 Overview and Benefits
Text messaging is one of the fastest and most convenient ways to stay in touch with customers. More and more businesses now operate mainly or solely online, whether they sell physical products or offer digital products/services. With SMS marketing, you can easily stay connected and inform your customers of your latest offerings.
Through our work with ecommerce and online businesses such as Amazon Sellers and Shopify we have discovered several important benefits of text message marketing:
Through our work with Sports Team and the Entertainment Industry we have discovered several important benefits of text message marketing:
When someone buys your product, ask them to sign up for SMS notifications. They simply type in an SMS KEYWORD to sign up.
Improve order tracking and customer service. Customers can instantly let you know when they receive their orders. They can also provide valuable feedback via SMS or MMS messaging.
More and more people are doing their online shopping from mobile phones, making it perfectly natural for them to receive relevant text messages related to these purchases.
Get Amazon customers' engagement via SMS, which are essential to your reputation. You can send out texts checking on customers about their orders, issues and quickly resolve any order matters. It is much easier to communicate via text message than email. Clients always carry their phone and they need INSTANT and QUICK customer service. Amazon text messaging app integration is here to solve this issue!
Learn How Text Messaging Helps Amazon Sellers Get More Revenue, Happy Clients and Increase Better Reviews via Amazon Reviews Funnel.
* no commitments, risk-free, instant access
---