Questions? We have answers.
What are Data Tags?
Using SMS Data Tags is a great way of customizing your campaigns by personalizing each sent message based on the recipient's individual information.
You can use Data tags to automatically insert information such as the recipient's name, phone number, email, etc. All these can be very useful especially when sending group messages or setting up automated responses.
Text Message Data Tags can also be used in sending out SMS coupon codes. This enables you to send unique individual coupon codes to every recipient. If you have multiple sets of coupon codes, you can also custom coupon code tags to be able to select what type of coupon codes to send for a particular campaign.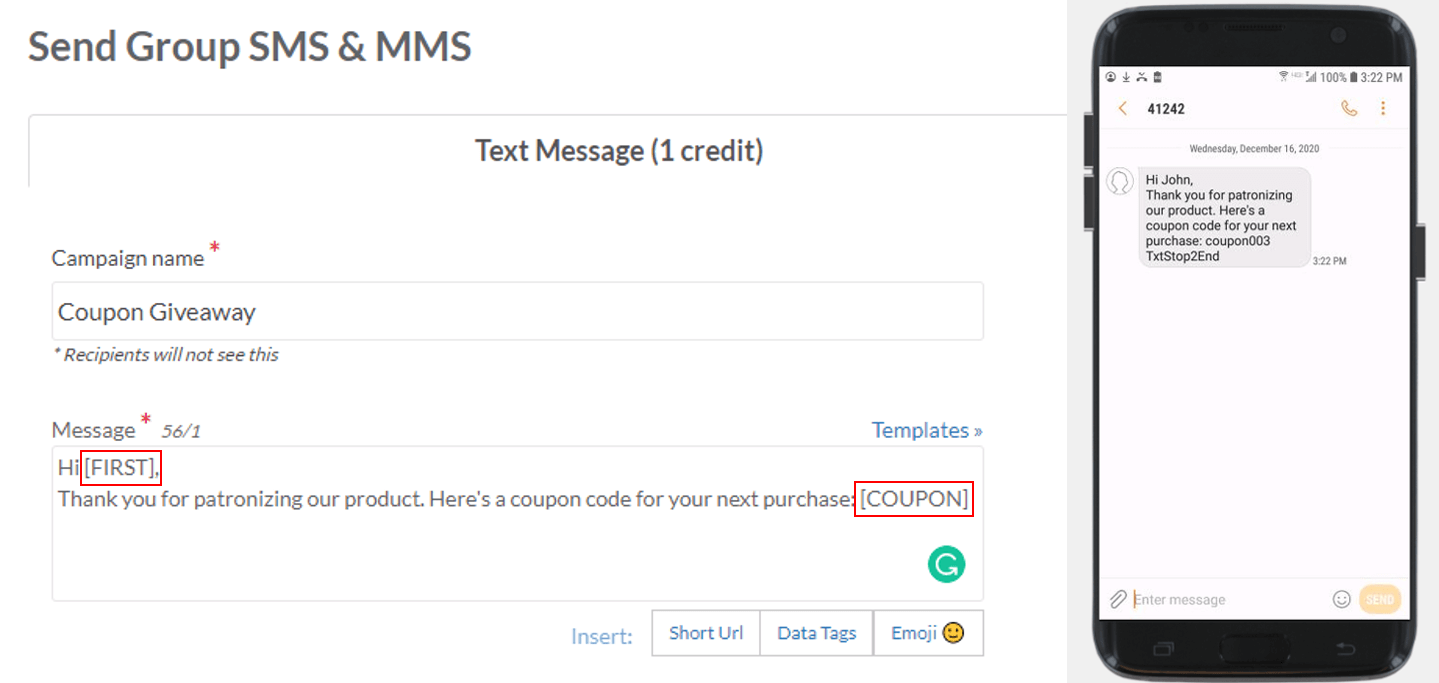 Total votes:

1
5
Related text messaging apps
---
Feedback
Please share your feedback with us so we can improve our "Learning Center"