Questions? We have answers.
Customer Support (HELP) for Campaigns
Setup HELP (customer service) landing page for your text messaging campaigns.
This feature will allow you to enter your business information (customer support phone number, email and/or office address). By providing this information, participants can get in touch with you directly for any issues, questions or requests.
Setup here >> then go to "Customer Support (HELP)"
Include in every text message DATA Tag [SUPPORT]. Recipients will automatically receive your Customer Support (HELP) Short URL.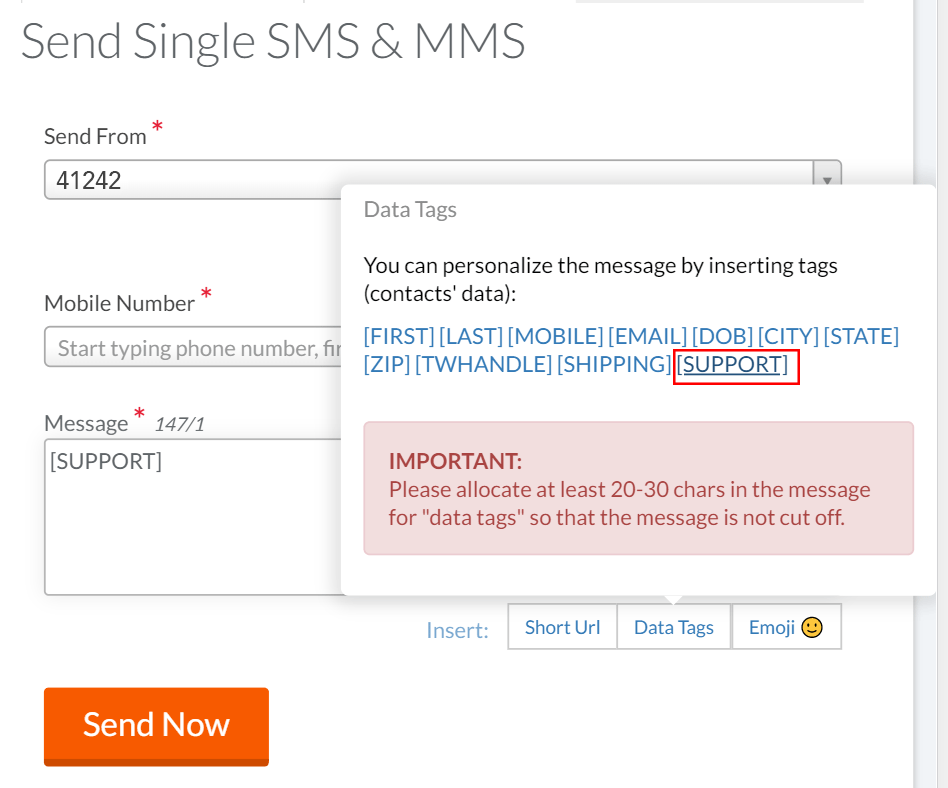 Setup "Notifications" to receive all messages submitted via the "Customer Support (HELP)" form via SMS or email. All requests will be forwarded to you based on your Notification settings.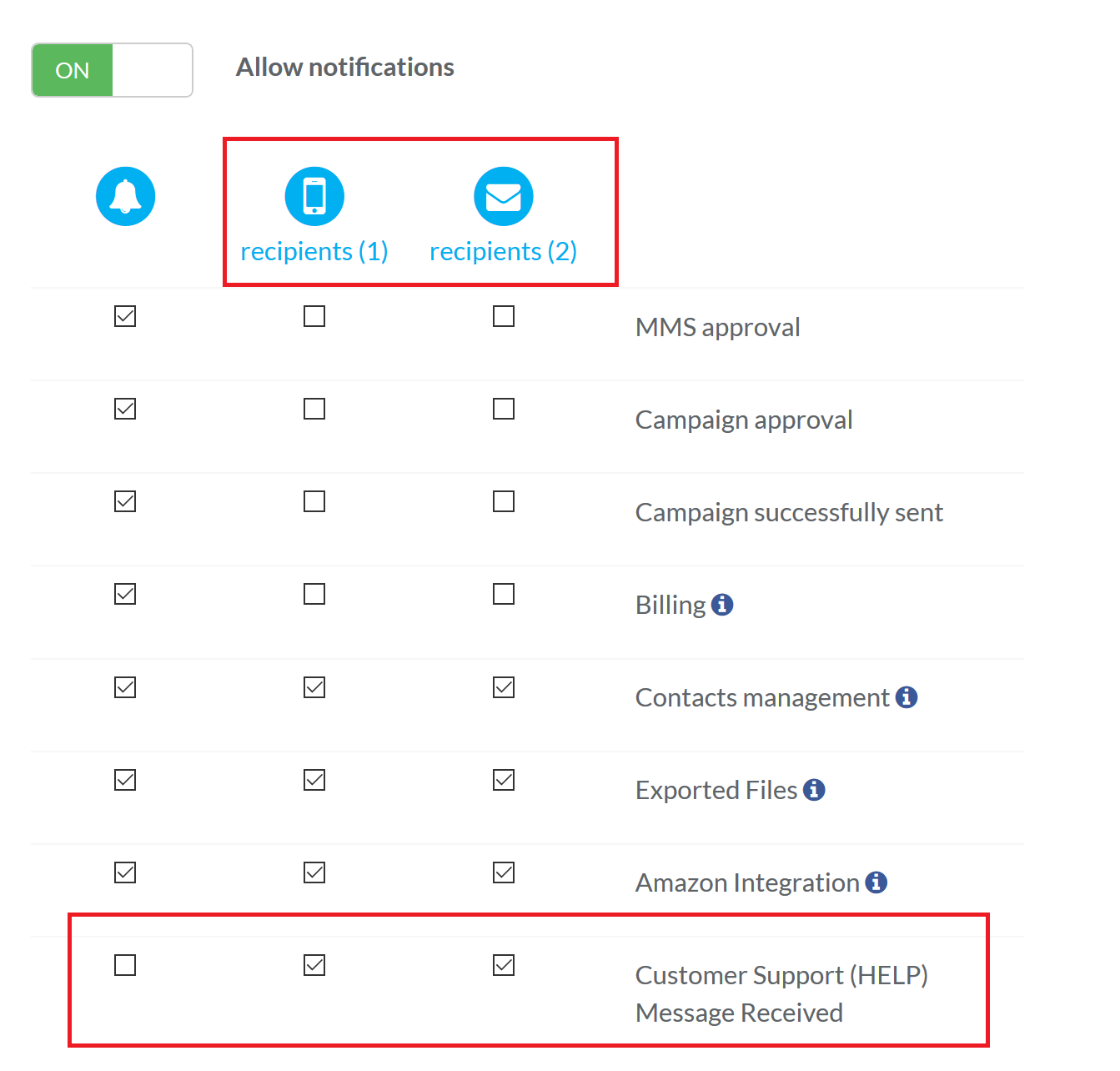 Messages will show in your HELP inbox as well.

Total votes:

0
0
Related text messaging apps
---
Feedback
Please share your feedback with us so we can improve our "Learning Center"