| | |
| --- | --- |
| SMS MARKETING AND COMMUNICATION FOR YOUR CHURCH AND MINISTRY | |
Example of how churches can use it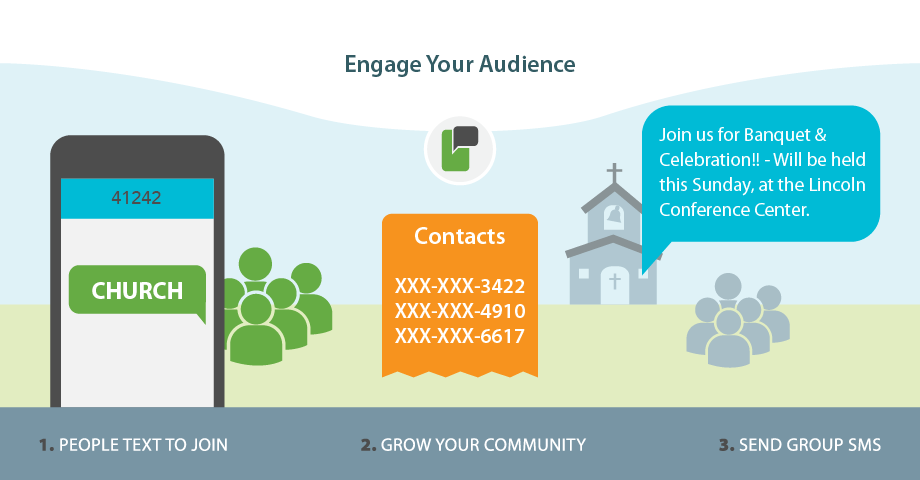 Overview and Benefits
Over the years ProTexting has established itself as the number one texting service for Churches and Ministries.
Aside from the leading SMS platform, the reason why Churches use ProTexting is simple, emails don't get checked and people are not home to answer their phones or check voicemail. Text messages for churches is a very inexpensive and effective way to get the word out. Over 98% of text messages are opened and read within 15 minutes of receipt. Compare that with an average email open rate of 14% - 20%.
Choosing the best church texting system should be based on platform reliability, quick setup, easy account management and superior customer support. ProTexting offers a suite of features, specifically for churches to send text messaging reminders, alerts and run interactive SMS and MMS campaigns.
Through our work with Churches and Ministries we have discovered several important benefits for text message marketing and communication:
Increases turnout to sermons, events, group meetings
Reduces the need for staff to individually call each parishioner to remind them
No need to leave voicemails or interrupt a parishioner at home/work
Eliminates the need for multiple handouts at sermon
Huge Open and Read Rates
Can be sent (and received) at the right precise moment to encourage the greatest turnout
Can be used to send daily/weekly affirmations and scripture quotes/references
Can be segmented for each church group
Engaging the youth membership
Multiple options Quiz questions
Weekly updates via SMS to members
Collect opinions quickly via SMS polling
Integrate with HubSpot, Intercom and Zapier to automate your daily tasks and save time.
Get a FREE Copy of How SMS Works for Churches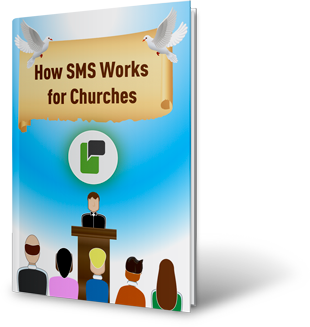 Featured Case Study

"Protexting provided prompt technical support at every step of our project. Starting with the preliminary stages of our collaboration. We are looking forward to more projects with Protexting and highly recommend Protexting to anyone looking for high-quality, professional business solutions."
Cristian Iordan (Pastor - Associate)
Churches and Ministries trust ProTexting

OTHER CHURCHES AND MINISTRIES HAVE ALSO BENEFITED FROM BUNDLING THESE ADDITIONAL FEATURES
* no commitments, risk-free, instant access
---