Questions? We have answers.
App - QR Codes
QR Codes are used as an easy way to get your participants more involved into lists, contacts, vote polls and etc.
1. Go to Apps > Campaign Tools.
2. In My Apps, click on "QR Codes".

3. Choose the keyword and size of the code you would like to generate.
4. Download your QR Code and start sharing on your website, ads, and through your products.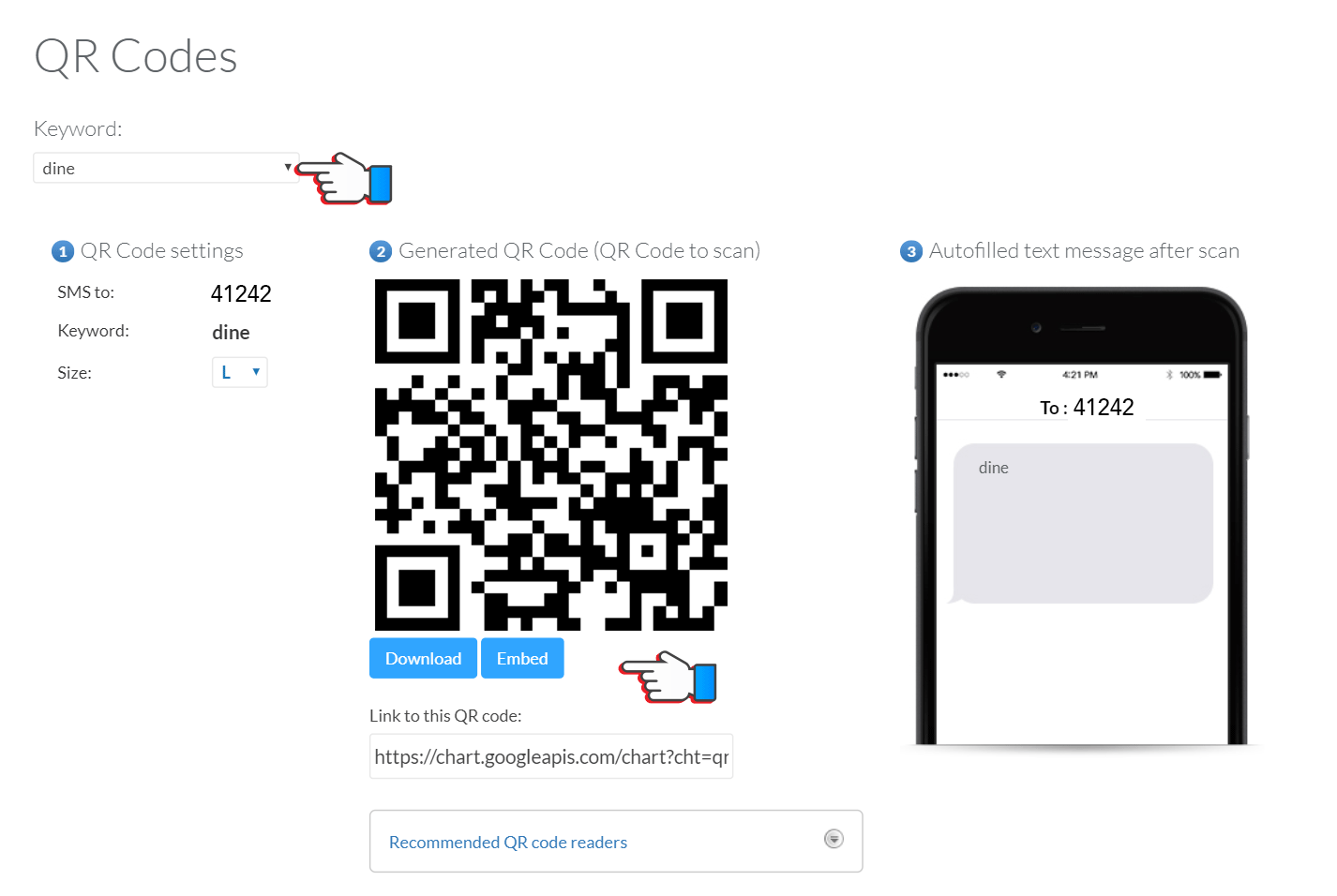 Total votes:

1
5
---
Feedback
Please share your feedback with us so we can improve our "Learning Center"