| | |
| --- | --- |
| Increase Revenue and Client Loyalty with SMS and MMS for Your Spa or Salon | |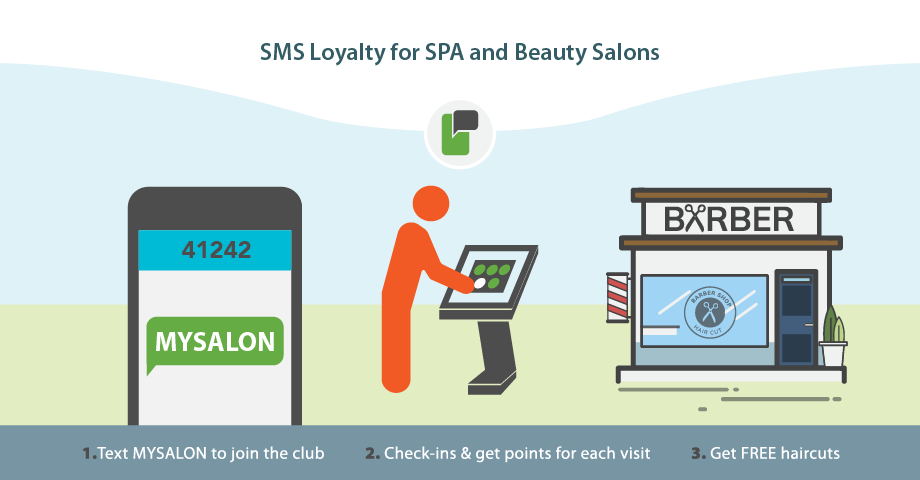 Overview and Benefits
Use text messaging to stay engaged with your customers, promote your services and increase revenue. Spas, salons, advanced medical spa and laser centers depend on attracting loyal customers. How do you market a spa? Texting lets you remind customers of appointments and also lets you inform them about specials and discounts. There are many ways to promote your salon services with SMS and keep your clients loyal. Everyone with a mobile phone can receive coupons and appointment reminders via SMS!
Through our work with Spas and Salons we have discovered several important benefits of text message marketing:
Remind Clients of Appointments - Cut back on missed appointments by sending out reminders. Attract repeat customers to your Spa and Beauty Salons by promptly sending SMS reminders.
Offer Coupons to New Clients - Advertise keywords that allow new clients to get a special discount.
Create Segmented Lists - Send targeted texts to customers who prefer certain treatments to let them know about new products, services and specials.
Promote Last Minute Specials - Get more business on slow days or when you have cancellations. The majority of texts are read within a few minutes, making this a powerful technique to promote last-minute deals.
SMS Loyalty - Ask great way to keep your customers coming back to your salon. Easy and quick setup! Cloud SMS loyalty platform.
SMS Appointment Reminders with Google Calendar - integrate and sync your Google Calendars with ProTexting. Schedule and manage all appointments with SMS reminders.
---
Spas and Salons have also benefited from bundling these additional features
* no commitments, risk-free, instant access