Questions? We have answers.
Sending group text messages
From your ProTexting account click on the "Messages" tab and then "Send Group Text" as shown below.
1) Choose your campaign name. Note, this is not visible to recipients. We recommend giving a meaningful name to your campaign so you are able to distinguish between campaigns when you are viewing the Analytics page. (View analytics page)
2) Choose the group(s) that will receive this message.
3) You can choose to send the message instantly by clicking on "Send Now" or you have the option to schedule the message to go out for a later time. To do so, choose a date and time and lastly click schedule. Note all schedules are set in Eastern Standard Times.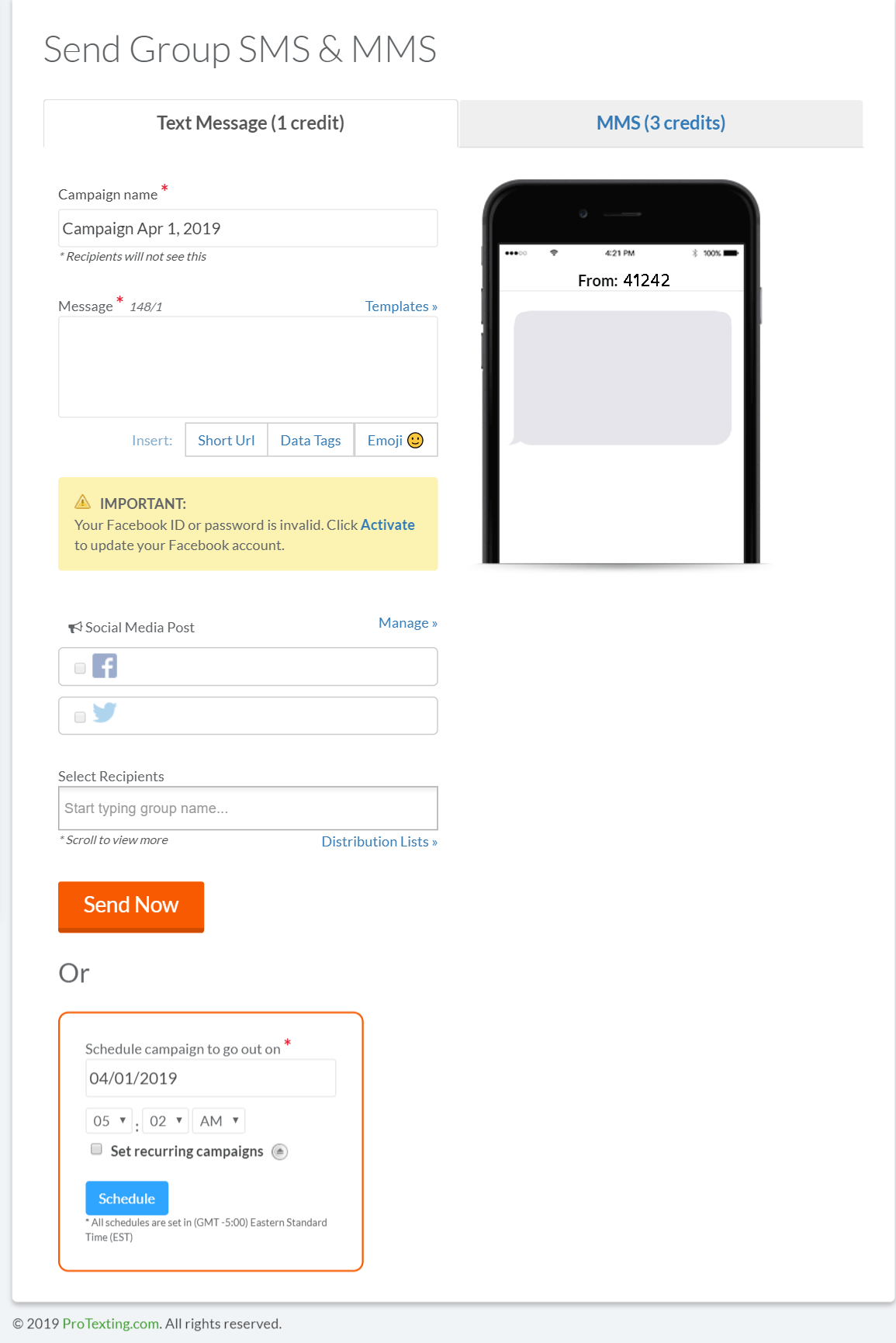 Total votes:

0
0
---
Feedback
Please share your feedback with us so we can improve our "Learning Center"