Many businesses and practices need reminders sent to their clients and patients on a daily basis. It is crucial for the recipients to receive the reminders on time so that they don't miss the appointment. ProTexting provides an easy way to manage all of your appointment reminders via our SMS scheduling. You can schedule all of your reminders in advance and the recipients will get them just on time.
If your business or practice deals with hundreds or thousands of reminders per month, ProTexting can handle that via our
SMS API
and all messaging will be sent out on time. ProTexting also offers
recurring scheduling
. This is useful if you need to send a reminder to the same audience at specific time on a regular basis.
Who can use appointment reminders?
Doctors' offices
Tax preparation
Legal services
Pet services
Travel services
Landlords
and any other business or organization that wants to keep in touch with their customers.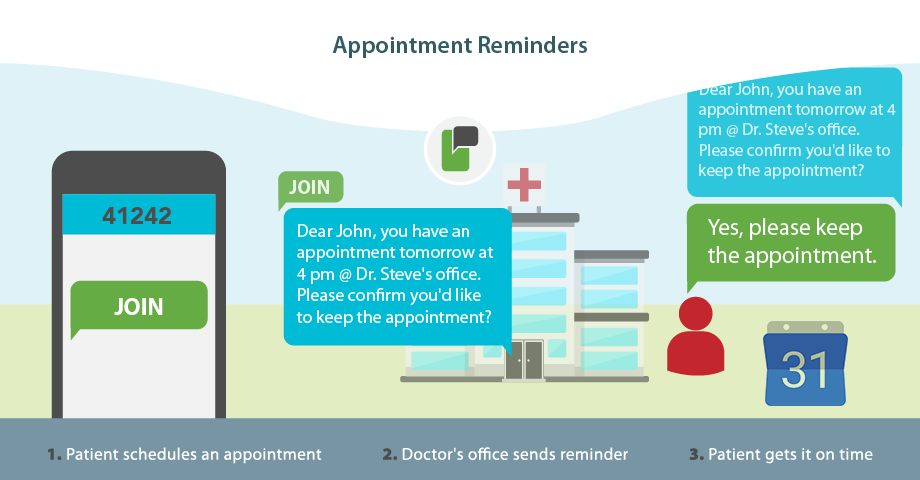 * no commitments, risk-free, instant access