| | |
| --- | --- |
| Mobile Marketing for Education | |
Why Should Educational Institutions Adopt Bulk SMS Messaging?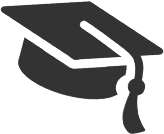 SMS bulk messaging services and the education industry is a perfect fit. The old saying, "Goes together like a horse and carriage" couldn't be more appropriate than describing the relationship between schools and text messaging.
Every college, K-12 school, private school, and other educational institution should embrace this technology as quickly as they can. The benefits are immediate: cost-saving, time-saving, efficient, and quick.
Colleges are required by law to be able to communicate with their students quickly in the case of an emergency, and no other means of communication could be better than sending a text message to all of the students' cell phones immediately.
In addition to emergency alerts, the school can send a whole host of other types of messages -
Event announcements
Sports cancellations
Meeting notices
Class scheduling changes
Students and faculty can also be divided into various groups for messages specific to that group. Even campus stores and restaurants could send out coupons and specials of the day.
Bulk text messaging can also be a valuable service for clubs, intramural teams, sororities, and fraternities. They can announce the scores, increase attendance at meetings, send out party invitations, and much more.
K-12, Kindergarten, and Pre-Schools are not to be left out. Text messaging can be used to keep parents informed of many things like days off, school closing early, storm alerts, parent/teacher meetings, bus delays, sick children.
Many of those things usually have significant costs associated with them - paper and printing, mailing, labor, and phone calls. With our text messaging service, your school can:
Make the school more secure overall
Deliver the information quicker and more efficiently
Reduce associated costs significantly
Improve the parent/school relationships
Every educational institution will benefit from a bulk messaging service. Their students, the parents, and the staff are all carrying their phones with them today, and there isn't a quicker, more cost-efficient way to get information to them than buy blasting a text message directly to their phones.
How many kids never get home with the note from the school?
How many times has a parent missed an appointment with a teacher?
How many college students weren't aware of a class being canceled or re-scheduled?
How much expense goes into copying, stamping and mailing notices to parents?
If you're a teacher, professor, or administrator, you can add to that list endlessly. It should be apparent by now that a sophisticated bulk SMS messaging system like ours is absolutely necessary for solving the poor communication methods employed now.
In fact, studies have shown that over two thirds of parents would like to see schools using text messaging and the internet to communicate more often. Isn't it time that you adopted this amazing technology to make dramatic improvements within the school-to-student, school-to-parent, and the school-to-faculty communication streams?