| | |
| --- | --- |
| Mobile Marketing for Businesses | |
Can Agencies Afford Not To Use Text Message Marketing?
As an agency, your clients look to you to provide solutions that produce maximum results with minimum cost to them. Making your clients happy is your goal, but doing it with client budgets shrinking and prices rising becomes a real challenge.
Over the last couple of years, SMS text message advertising campaigns have proven to be overwhelmingly effective with a relatively small investment. This is the marketing tool that will meet your challenge of achieving maximum results for minimum cost to your clients.
Offering a full range of mobile marketing tools will give you a huge advantage over your competition. It will give you that edge that attracts new clients. Once you begin producing amazing results for a few clients, the word will spread quickly that you are the agency to go to.
With our full suite of texting applications you can offer
Autoresponse campaigns - where the client's customers text a keyword to a number to receive an instant coupon
Text message blasts - send announcements and special offers to all of their customers at once
Automated voting and contest campaigns
Scheduled messages - that go out to all or groups of their subscribers at pre-determined times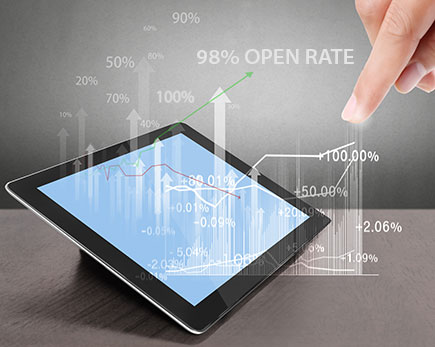 When you begin using keyword campaigns for your clients, they will be able to assess the effectiveness of their different advertising methods. If they're using several different print ads for example, have them use different keywords for each one and they will be able to easily determine which ones are effective and which are not.
With our platform you will be able to gather data that you can present to your clients to show them what is working and what is not. In this way, you can actually help them lower their costs, and gain their loyalty.
When you add our texting service to your arsenal, you will:
Give yourself a competitive edge. Clients are looking for agencies that can produce results with their lower budgets
Increase your revenue. You can now offer this new low-cost service to your clients
Build customer loyalty. Once your clients experience the increase in their sales with text messaging, they will never leave.
Our SMS marketing platform also gives agencies the capability of using the various tools to find clients for themselves. With creative campaigns aimed at businesses, you can demonstrate the system directly to potential clients and draw them to you.
Place a web form widget on your website, and offer a free marketing consultation for entering their name and phone number.
Use a keyword text campaign in your print ads that sends a report called "The 5 Ways Most Businesses Waste Their Advertising Dollars" instantly back to them.
Text messaging is here to stay, and it's time to make it a part of your overall marketing strategies and tools to offer your clients. Just as it became time to build a website or get left behind, it's now time to get on board with mobile marketing, and our SMS software platform offers everything you need to get started.